事例紹介
Winglet(パーソナルモビリティ)のシェアリングシステム
BACKGROUND
For the transportation of the future, there is a need of new mobility system, which not only supporting people's seamless movement in both indoors and outdoors, but also being friendly to both people and the environment. It is also expected to be shared rather than owned. TOYOTA's new next generational mobility, Winglet, includes all the concepts above. TOYOTA and we had a project aimed to create a sharing system compatible with Winglet and to verify its futuristic transportation system.
Implementation items
When testing this sharing system, it was necessary to consider a variety of use cases within the concept of mobility, in addition to making its specific features clear. Additionally, in order to have the system used by variety of people, we developed hardware such as pay-stations and charging stands - creating a system that considers everything including town and community revitalization.
Technical features
We developed a variety of software required for sharing, from member registration to payment and user verification, and implemented IoT features such as car position data collection, geofence and battery management. In addition to the software, we also invented and designed pay-stations and charging stands that work outside. These came together to create a seamless smart system that was put into operation in Odaiba, Tokyo.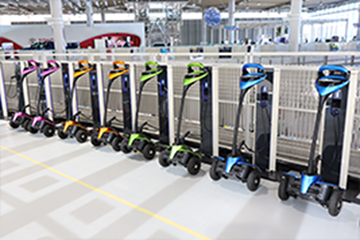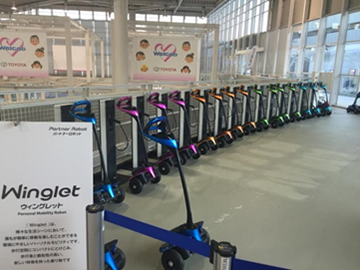 Sharing system of Winglet - personal mobility